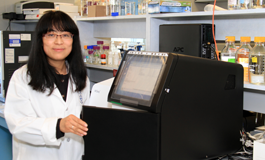 The Centre for the Analysis of Genome Evolution and Function (CAGEF) is an extra-departmental unit established through generous funding by the University of Toronto's Academic Initiative Fund in 2006 in order to promote interdisciplinary research  in comparative, evolutionary, and functional analyses of genomes and proteomes. CAGEF's mission is to promote research in basic and applied genome biology research, provide technical support and access to state-of-art genomic, proteomic, metabolomic, chemical genomic, and bioinformatic research platforms, and to promote the training and education of students and postdocs through the development and support of innovative teaching initiatives, courses, workshops and research awards.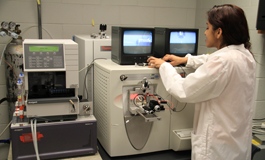 CAGEF maintains a variety of state-of-the-art equipment allowing us to provide a range of services for your research needs.
All services include an initial consultation and help with study design.
TECHNOLOGIES AVAILABLE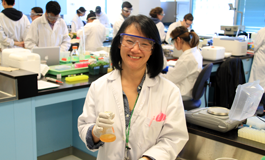 CAGEF contributes to undergraduate and graduate student experiences at the University of Toronto through active involvement in courses and collaborative programs.
Outreach programs focus on increasing CAGEF brand awareness within the greater scientific community by maintaining a presence both within the University of Toronto and at relevant national and international conferences.